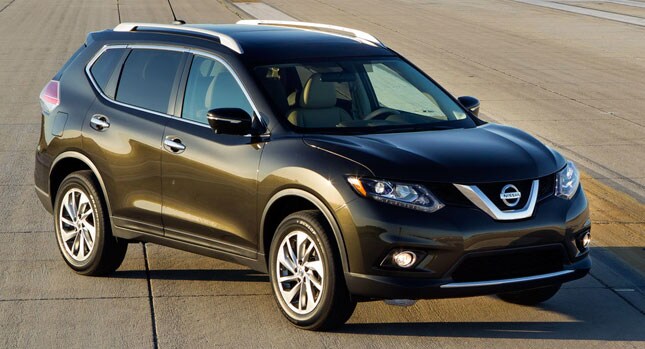 The
2014 Nissan Rogue
now available at our
Kelly Nissan of Woburn
dealership in
Woburn, MA
, is one of the most improved vehicles in the Japanese automaker's lineup for the 2014 model year. What makes the Rogue even more impressive is the fact that buyers didn't really have too many problems with the Rogue to begin with.
Prior to Nissan's recent release of the all-new Rogue to dealerships in North America, the model actually was a star in the
Nissan
lineup already. It had been (and still is) the overall
second best-selling vehicle
in the automaker's arsenal, accounting for six-figure sales in 2012, and again in 2013. The new Rogue model has been enhanced with additional features, new styling, and its best ever fuel economy, which will only help increase sales further.
Drawing on their success from 2012, Nissan's enthusiasm and hard work translated into a record sales year for the brand, leading the Nissan automaker into a great position to begin their 2014 year.
"Nissan has achieved record sales in eight out of 11 months in 2013 and with more than 1 million units sold, we have already outsold all of 2012," said Fred Diaz, divisional vice president, Sales and Marketing and Service and Parts, Nissan U.S.A.
Also take into account that the automaker has updated a total of 5 models in under 12 months, and plans to revise two more models in the very near future, the
Nissan Titan
and
Nissan Murano
. This type of activity from Nissan leaves other automakers no choice but to considerably overhaul their current lineups to be competitive with the Nissan brand, and that is something few brands have been able to do so far.