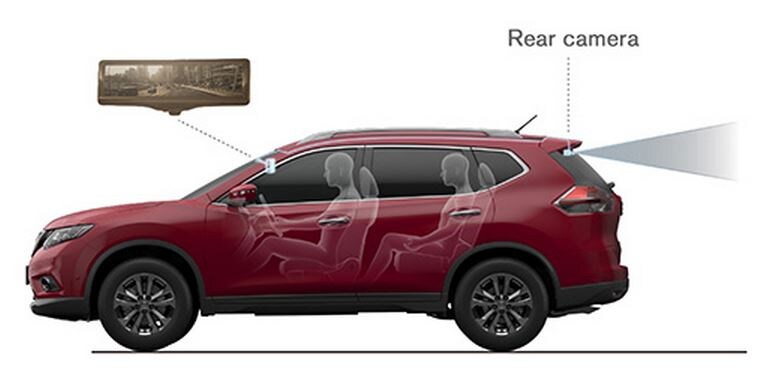 First
Nissan
brings their consumers a vehicle that has the capability to see in the blind spots of a vehicle thanks to a camera. Then they give drivers the ability to see all around their vehicle with four cameras. Now, they're setting their sights rearward - literally.
According to an article on
Cars.com's blog Kicking Tires
, by 2016 or 2017 Nissan may have a "Smart Rearview Mirror" in vehicles like the
new Nissan Rogue
to provide drivers with an unobstructed view of what is behind their vehicle.
Maybe it's just us, but we see this type of technology from Nissan having a greater impact in the future than just seeing what's behind you. Again, maybe it's just us, but we could see this rearview camera eventually capturing on camera (in real-time) any accidents that may occur from the rear, and recording them, giving insurance companies, car owners, and auto safety organizations a massive amount of data that could be used to make cars safer in the future.
What would this potential safety feature mean to you inside your next Nissan? Share your ideas and comments with our Kelly Nissan team in
Woburn
!